Facilitators
Bhumika Oswal
BCS, MCA, B.Ed

This opportunity of working with Head Over Heels has boosted my confidence to another level. It gave me time to build up more creative minds with children and taught me to unlearn certain things just to learn them again in a creative way. This experience has given me complete freedom and flexibility to teach in my own creative way and not follow boxed patterns.
Devendra Kulkarni
BPEd, MPEd

The Owner and the Principal of the school are always thinking about how to make things more creative by using best out waste and teaching children how they are nature friendly. The team is always thinking about how the students will understand better and which method will be more useful. As a physical educator I get a free hand to bring out the best in each child through sports and teach them the values of being a team player too.
Jothi Bala
Bsc, B.Ed

I always wanted to pursue a career in teaching as there is nothing more fulfilling than making an impact on the minds of young children. By teaching, whether you do it intentionally or not, you inspire others just for being you. I love working in Head Over Heels as it gives me the opportunity to interact with young minds in a creative way and to be part of their growth and development each day.
Manisha Srivastava
Bsc, Montessori certified

I started my teaching career 10 years ago with Head Over Heels. This institution gives me different trainings in child psychology, modern teaching methodology and making of innovative teaching aids. It has been a very friendly environment for work and provides space to execute creativity. Feedbacks of parents and teachers are respected and implemented. Interaction with young minds keeps the child in me alive.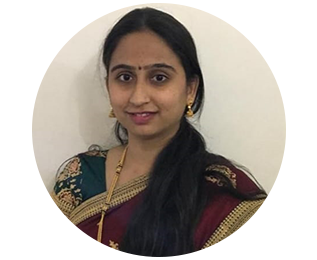 Sayli Borawake
B.Com

I realized my passion for teaching after I had children of my own. It is a great pleasure working in an educational institution with an atmosphere that is conducive to learning. My journey with Head Over Heels has been full of excitement & learning. It was here that I have learnt that every action of ours has an impact on the child.
Sonia Alashe
Bsc, MBA

I started my career with Head Over Heels as a daycare manager and now also manage the administration. My profile needs me to be hands on with teaching students as well, from time to time. . Even though I had to face some challenges at the start but due to the support of Kavitha and the team of Head Over Heels, it became very smooth to manage things and I never had to face any difficulty at work. We all in Head Over Heels are lucky to be associated with such wonderful environment where the children also get to identify and explore their talent.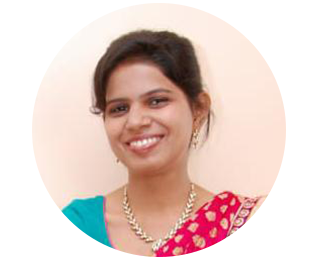 Snehal Mayur
BA, B.Ed special education

I was added to Head Over Heels school family in June 2020 as a language teacher. I had taken a job break and getting an opportunity in this school was nothing short of a miracle for me. The school head & other staff helped me a lot to adjust this online teaching culture. I was taught every specification of the technology which made it easy for me to conduct my classes. Proud to be a part of Head Over Heels school.